Drama Festival 2001
THE BROMFIELD DRAMA SOCIETY
presents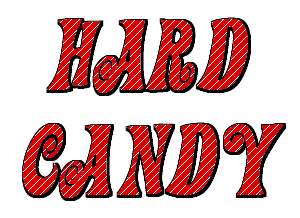 by
Jonathan Rand

2001 Festival Finalist!!!


Cast

*, **,***Grant Boyd


Bridget Demba ***
**Rob Klocek


Jamie Malley*
*,**,***Caitlin McGarty


David Railsback
*,**,***Michelle Railsback


Play Synopsis
In a series of fast-paced job interviews,
the employers and applicants at candy manufacturer,
Banff Enterprises stoop to tactics both ruthless and unusual.


Technical Staff
Director - Michael McGarty
Assistant Directors- Elizabeth White, Colin Kaferle, Kelly Moore
*,**Set Design - Larry Ciampi, John McClure, Ian Sears,
Jen Herbolsheimer, Carolyn Long, Kat Mitchell
Lighting Design - Jeff Harasimowicz, Erik Mitchell
*Sound Design - Brennan Kelley, Andy Hayes
**Costume Design - Jen Preissel, Rebecca Williams


Awards Designations
* = Preliminary Round Award
** = Semi- Final Round Award
*** = Finals Award

Drama Festival Preliminary Round
at Westford High School
Saturday, March 3 2001
Drama Festival Semi-Final Round
at The Bromfield School
Saturday, March 17 2001
Finalist Round
John Hancock Hall, Boston
Thursday - Saturday March 29 - 31 2001




Hard Candy Pictures!

Back to the Archive
The Bromfield Drama Society
Drama Society History
Home Page
Theatre Links
Let us know what you think!